Blackfriar Metallic Paint- A bright metallic gold or silver finish for decorating and gilding ornamental plasterwork, wood, metal railings, picture frames, models, fleur-de-lis, memorabilia and furniture.
Dulux Hertiage Paints
Since 1931 Dulux has had a strong heritage in both quality and colour. These beautiful colour shades have been expertly curated by Dulux colourists and are displayed in a way to ease colour selection. DULUX HERITAGE VELVET MATT is a luxury washable matt emulsion, formulated with premium quality pigments for excellent depth of colour and specially-blended clays for effortless application, giving an irresistible soft touch finish. Inspired by some of the most beautiful periods in British design history.
WALL-PANELS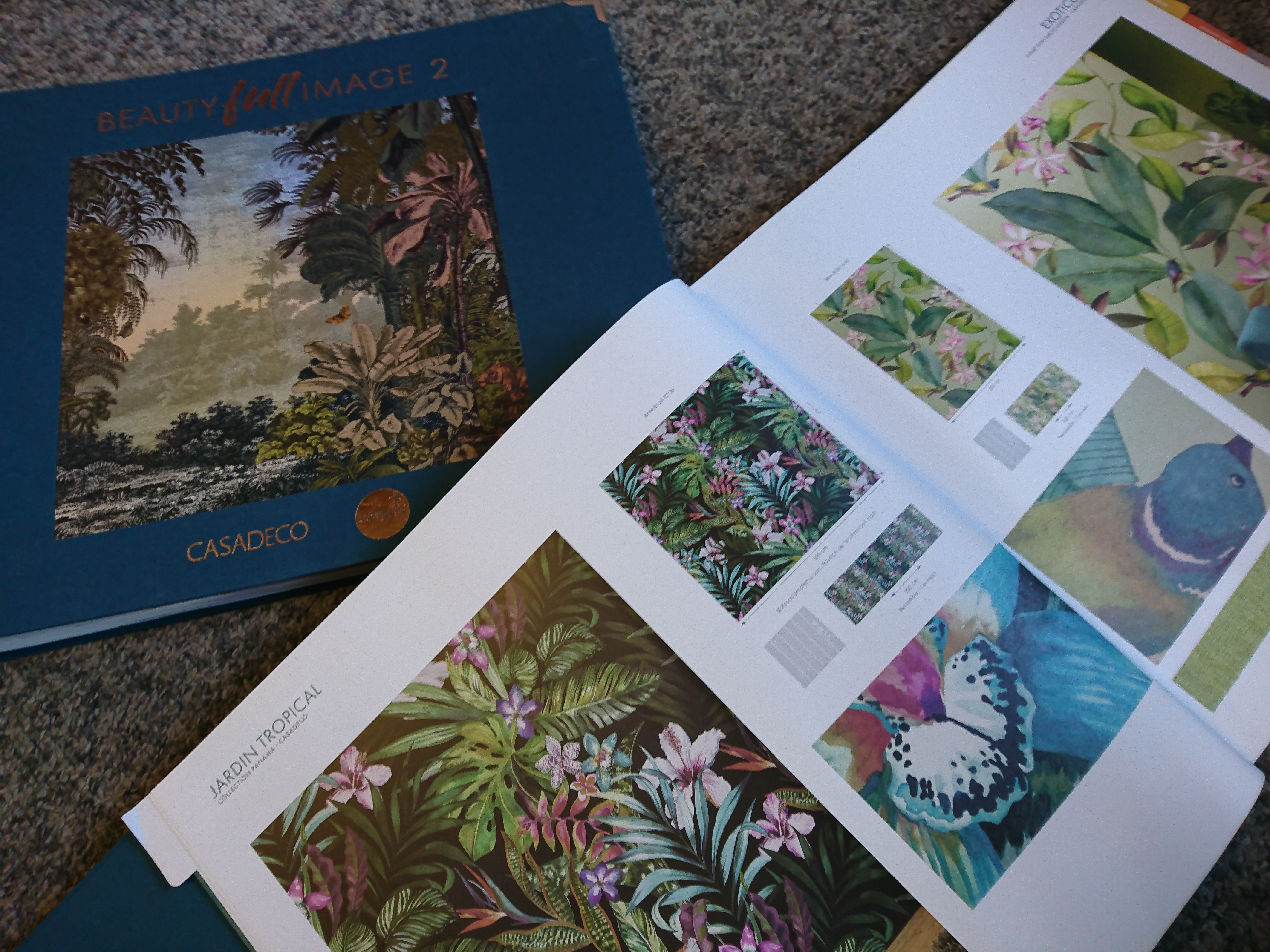 Wall-panels from Casadeco and Caselio are a way to cover an entire interior wall or large area with extraordinary decor. Themes include plantlife, workshop, mutli-coloured geometric, floral, travel, materials, street art and architecture to invent and achieve any decorative desire.
For further information contact us from Home page.