Wallcoverings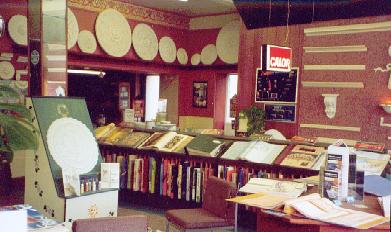 Part of our Pattern Book Display Lounge, featuring hundreds of pattern books. We provide a " Select and Collect or Distribute" service for leading Manufacturers and Wholesale Distributors.
ANAGLYPTA-Paintable Wallcoverings.
CASADECO-Wallcoverings-Fabrics-Wall Panels.
CASELIO-Wallcoverings-Wall Panels.
COLEMAN BROS-Wallcoverings-Fabrics.
DIXONS-Wallcoverings-Fabrics.
1838 -Wallcoverings-Wall Panels.
GALERIE-Wallcoverings-Fabrics.
GRAHAM & BROWN-Wallcoverings.
PORTFOLIO-Wallcoverings.
TEXDECOR-Wallcoverings
We are a member of the Home Decoration Retailers Association
The Interior Design Department is here to help you
with colour and co-ordinated schemes.
For further information contact us from Home page.